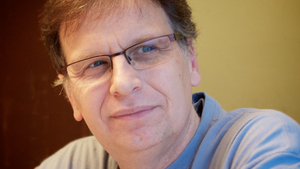 By: Dave Bowman
Going to rock concerts has not been a big part of my repertoire in life. The experiences I have had are scarce at best; however, I have been able to delve into the "concert scene" several times. Although I have to admit I was NOT at Woodstock, as millions have claimed (even though only 400,000 did actually attend that historic event). My list is varied and low in numbers, and snickering is allowed and encouraged.
Through the years I have attended concerts by different types of artists in different types of venues. When I began dating my wife, I really impressed her by winning tickets on a local radio trivia contest to a Barry Manilow concert at Alpine Valley. Now not only did she like Barry Manilow, but I know she could begin to see the luck she had in dating a guy with useless information in his head that could really pay off! Suffice it to say there was no "mosh pit" when Barry began to croon Mandy. And unknown to me at the time, there would be an Air Supply concert in my future with her. Rock on!
The venue can play an important part in the enjoyment of the experience, as when I attended The World Series of Rock in the old County Stadium in Milwaukee in 1981, with a variety of bands playing under the scoreboard in center field. And then there has been the myriad of bands reliving their glory days by working their way through Wisconsin county fairs with the Dodge County Fair headlining Blood Sweat and Tears, .38 Special and REO Speedwagon. I am sure all those bands insisted in their contract rider that they get a county fair funnel cake and foot-long corn dog.
Recently I attended a Christian rock concert at the Alliant Center with my family, ten bands for ten dollars. A pretty good "bang for the buck" as they say. Being the seasoned concert pro that I am, I settled in and began to wonder if we were near a blasting proving ground or a military airfield, because not only was my hearing capacity going but I could feel a low vibration and rumble though my entire chest cavity. I realized that it was the vibration and rumble of the band that was playing, and that was the opening act of ten! The message was uplifting, but so were our seats as the bolts worked their way out of their sockets. And when it comes to the mandatory part of the concert when lighters are thrust in the air in unison, I noticed the soft glow of cell phones throughout the concert hall, swaying back and forth. There must be a Zippo lighter app. Oh, kids these days.