Digital Edition March / April 2012
From The Editor

I hope as you glance at Issue 02 it will live up to your every expectation and beyond. The feedback we have received from Issue 01 has been overwhelmingly positive. I am beyond words for how encouraging it is to see the level of excitement among the community. I am privileged to meet more people everyday who want to share their talents and passion in LocaLeben. One in particular is Gladys Soter. She called me immediately after the first issue went out. She offered to let us print this poem that she wrote many years ago – it has never been published. I am delighted to have the honor of sharing it in this issue. It speaks perfectly to the change of season and the strong start of LocaLeben – better than I ever could.
The Fullness of Time By G.E. Soter
While standing cold, strong, and bold, Against cruel winters glare –
The empty nests, abandoned homes Cling to their branches bare. –
How long this shameful state endure? When will new leaves adorn?
When spring brings rain new leaves to lure, And chides cruel winters scorn!
Then tinkling's of a spring thaw creek Brings hope of life anew. –
Then soon green blades will push through ice Where summers flowers grew.
Then! Elm and Oak and Maple All gloriously endowed, Will once again be envied While standing strong and proud!
In This Issue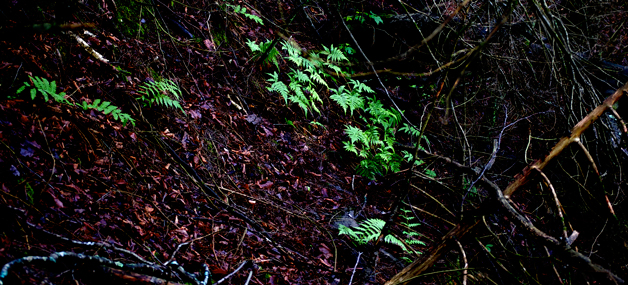 Feature: A Tarnished Jewel
One attraction has been bringing "tourists" to our area for over 2000 years – the Vita Spring in Swan City Park. Read more

Feature Artist: Shannon Kelly
She is our Mary Poppins of art, whom everyone adores, toting bags of art magic, yet is the average every woman. Read more

SWAZZ: Then & Now
A 16-member co-curricular choir where friendships are made, habits are established, and success begins. Read more

A Tree Hero: John Neumann
Heroes in comic books wear tights and a cape. Everyday heroes don a pair of work boots and bib overalls. Read more

Community: Horicon Marsh Bird Festival
This year will mark the 15th Annual Horicon Marsh Bird Festival. "The birds will be here, will you?" Read more

Viewfinder: Jack Bartholmai
Jack Bartholmai's viewfinder showing a new way to look at the ordinary. Read more

Legend & Lore: Hugo Bortz
What would many people's lives have been or still be like without music? Read more
Now I know how ancient cavemen felt when they first discovered fire. Read more
The Wandering Man: Onegaishimasu
I think it is common to wonder how someone who is incarcerated can be lax; isn't time all they have? Read more

DCCA – A History: Dodge County Concert Association
Sixty-five years of bringing unique entertainment from around the world. Read more
It's Patrick Zeman's humble opinion that nothing can make you feel the way your hometown can. Read more