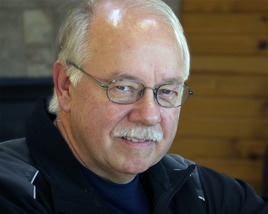 By: Tom Helfert
Put yourself in a position to take great photos and the results will bring a "Wow" from those viewing the finished product. That is what I strive for in my photography.
I did not start out wanting to be a photographer. I wanted to be a news reporter. My dad, Joe Helfert, was the editor of the Beaver Dam Daily Citizen as I grew up. I wanted to follow in his footsteps.
Growing up in Beaver Dam in the 50s was like living in Mayberry. You had to be a paperboy back then and hanging out at the Liebig soda fountain and Bilitz Bakery across from the Citizen was truly living. In my high school years, I did everything at the Citizen from ditching metal type for the pages to writing stories for the paper. Then I was introduced to photography and everything changed. Seeing your photos in print was addicting. I quickly became the Citizen photographer and the yearbook photographer at the high school. I could not get enough of photography. The camera was always with me.
In 1965 I was off to Layton Art School in Milwaukee to study photography for two years, hitchhiking home every weekend to take pictures for the Citizen and see the girl down the street, JoAnn Smith. In 1967 I married JoAnn, graduated from Layton, joined the Navy as a photographer and ended up in Vietnam. Four year later I was back in the Beaver Dam area, but photography never ended up a full-time career.
I joined a photo group in Madison and wondered why there was not a similar group in Beaver Dam. That all changed one morning on my way to work – the clouds were perfect at sunrise and I knew exactly the right spot to put myself in a position to take a great photo. I got there just in time. When Jerry Kamps called to ask me to exhibit my photos at the Seippel Center, that early morning photo became the photo on the poster for the exhibit. Long story short, I asked about starting a photo club – Lightcatchers was founded. We meet the last Tuesday of the month at 7 p.m. at the Seippel Center and all are welcome. I look forward to helping my peers put themselves in a position to take great photos, and I have to say "Wow" when I see their work.
Ice Marbles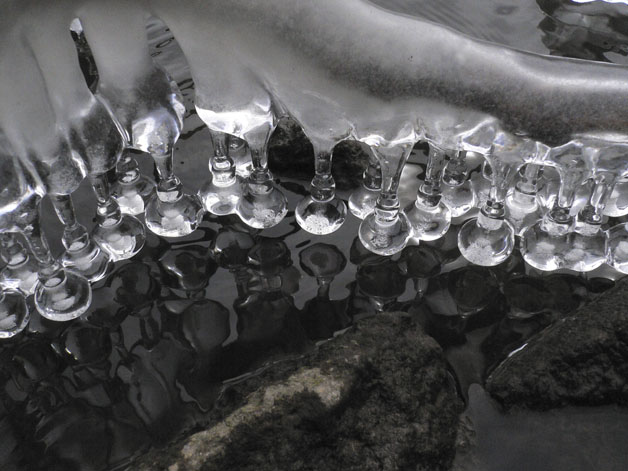 Ice can form in some very interesting pattern. Water splashing over the rocks at Edgewater Park in Beaver dam was the perfect setting for this photo. While taking this photo, my foot got stuck in the rocks and it took me 15 minutes to finally free myself. The picture was worth the embarrassment.
Twig on Ice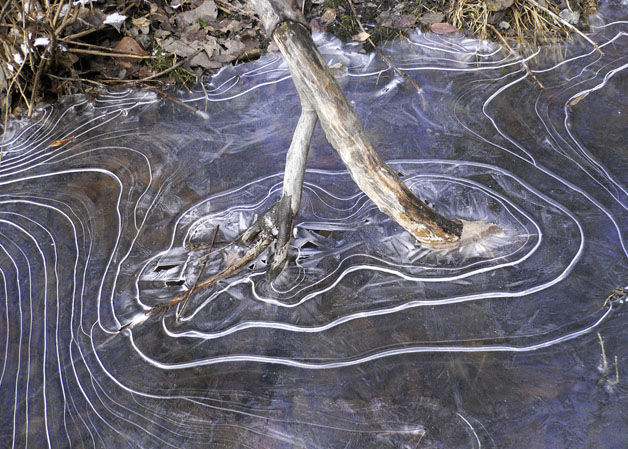 This is one of my favorite pictures. I took it in the arboretum in Madison. Quick freezing water on a pond caused the effect. Many people think this is a painting but I can assure you it is a photograph. I tired to move the twig near the ice to get a better shot and the ice completely cracked. Glad I was able to get this one shot.
Witches Bower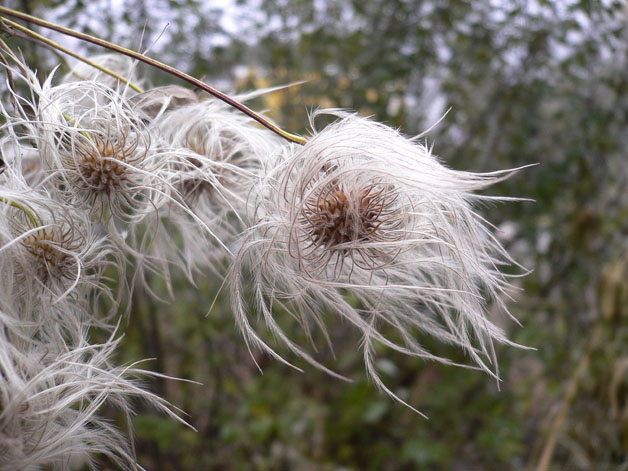 I found the witches bower pictured here in the arboretum in Madison. One of my favorite places to hike and find picture opportunities. This flower was very difficult to photograph because it is so delicate and moves around in the wind.
Marsh Sunrise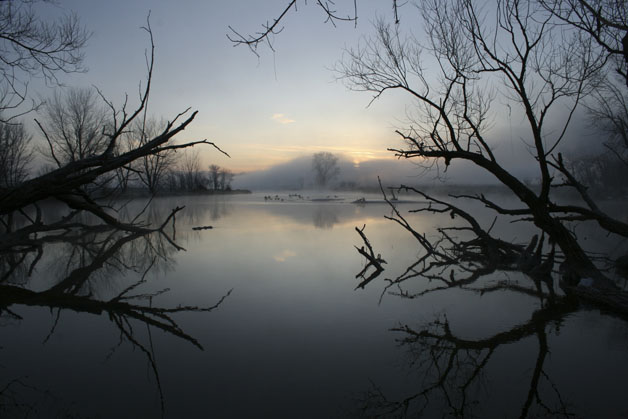 I love fog. On my way to work in Stoughton it was foggy and just at sunrise. I photographed the area around the dam north of town and knew it would be perfect in March of 2010. I had to climb over some rocks and a downed tree to get the perfect angle for this photograph and it turned out wonderful.