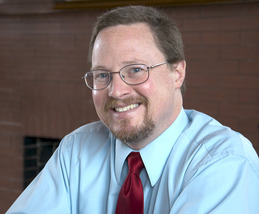 By: Scoutmaster Philip Fritsche, SR.
St. Katharine Drexel Catholic School (SKDS) and its predecessor parishes/schools here in Beaver Dam have an incredibly rich and long tradition with scouting. The schools of the parish have chartered (sponsored) Boy Scout Troops for 86 years. The current troop chartered by SKDS, Troop 724, was originally chartered in 1927 by St. Peter's Catholic School and has been active ever since. Cub Scout Pack 3724 has almost as long a history, being chartered sometime in the late 1930s /early 1940s following the creation of Cub Scouting by the Boy Scouts of America in 1930.
British Army Officer Robert Baden-Powell created Boy Scouts as an organization in Great Britain in 1908. American Scouting began in 1910 after a Chicago businessman brought the idea back to the United States after he received a "Good Turn" from a British Boy Scout in London in 1909. But that is another story.
While more scout units are chartered by Catholic organizations than any other single organization in the nation, they are also chartered by many other faiths (locally Trinity United Methodist Church and the Church of Latter Day Saints). A number of our public elementary schools host Cub Scout Packs, including Jefferson and Washington Elementary Schools. Historically, Peace Lutheran Church, Grace Presbyterian Church, Lincoln and Wilson Elementary Schools, as well as the Elks Club and other organizations have chartered scouting units. While a troop or a pack may be chartered by a specific faith organization, such as the local Catholic School in the case of Troop 724, most units do not restrict participation by boys from area public schools or from other faiths. About half of the current membership in Troop 724 is not Catholic.
A boy can join Cub Scouting, which is open to boys ages 7 to 10 years of age, or Boy Scouting, which is open to boys ages 11 until 18, at any time; there are no prerequisites. Each boy advances at his own pace. Boys can work to achieve the ranks available, but there is no requirement to reach any rank and no timeline to follow. Some boys join just for the camp outs and adventures, and that is okay.
What kinds of things do boys do in scouting units? In addition to performing community service projects and assisting with school events, they do a lot of fun activities, and along the way, the boys learn many valuable skills and important life lessons. Boy Scouts in Troop 724 have participated in service projects in the community including Eagle Scout Projects, as well as:
Sledding and bowling events, winter ski trips and outings to Brewers Games, Bucks Games and other sporting events.
Multiple weekend camping trips throughout the year – including winter – to Wisconsin State Parks, county parks and Boy Scout Camps.
Annual Crossover Ceremonies welcoming Cub Scouts to Boy Scouts – Scouts typically do the acting and roleplaying in these ceremonies.
High Adventure Trips – in 2010 backpack camping in the Black Hills of South Dakota; in 2012 a canoe trip through the Boundary Waters between Minnesota and Ontario, Canada; in 2013 a trip to the National Jamboree in the mountains of West Virginia.
Overnight trips where scouts slept on a WWII submarine, a Mississippi River paddle boat and in a Wisconsin cave system.
A week of Summer Camp at a designated BSA Boy Scout Camp each year – Summer Camp typically includes opportunities for biking, canoeing, kayaking, small sail boating, rock climbing, backpack camping, swimming, whitewater rafting, shooting sports, large and small campfires, nature hikes and geocaching activities.
And there is the opportunity to be elected to the Order of the Arrow – the Boy Scouts national honor society – and all the special camping, service projects and outdoor activities available exclusively to Order of the Arrow members.
This caliber of program for local youth requires the time, talent and treasure of many supporters and volunteers. The annual cost to provide the scouting program to one youth is about $150.00. Each family only pays a portion of the total cost for their boys who are scouts. About 25% of the cost is funded through the annual Friends of Scouting (FOS) Campaign. Each community or area has both "unit" FOS Drives – soliciting the families of boys in a troop or pack – and a Community Campaign soliciting support from former Boy Scout families, local civic and service groups and area businesses. In the Beaver Dam area the Community Campaign is running through March. This year it is co-chaired by Beaver Dam Fire Chief Alan Mannel and veterinarian Dr. Patrick Phillips, with public support from Dodge County Sheriff Todd Nehls.
Beyond the FOS Campaign and other family support for boys in scouting, local residents will see scouts out and about fundraising by selling Brats at the Food Pride Brat Stand or at Ballweg Turf & Leisure, or even at the Home & Business Expo sponsored by the Beaver Dam Chamber of Commerce. Local Cub Scouts sell popcorn each autumn and many troops will sell evergreen wreaths leading up to the Christmas season.
A long tradition of scouting in Beaver Dam has provided terrific mentoring for thousands of young men over the last nearly nine decades. It is definitely a program worth supporting.