Paid Advertisement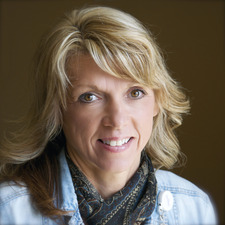 By: Cathy Butterbrodt RNC, CBPN-I; ONC
I have been working with cancer patients for the past 13 years and I know that a cancer diagnosis often produces an overwhelming emotional response, including feelings of shock, denial, fear, anxiety, anger, grief and /or depression. Because a multitude of medical tests and consultations typically are needed to determine a definitive diagnosis and course of treatment, a cancer patient's path through the health care system can be complicated and confusing. Even worse, some patients may not fully comprehend the importance of prompt evaluation and treatment of their disease. To address these challenges, Columbus Community Hospital embarked on its journey to create a Cancer Navigation Program to meet the unique needs of the people it serves.
"The booklets Cathy provided and her understanding and knowledge of what "I" was going through was a huge relief for me. She treated and talked to my husband with respect and gave him pointers on how to help me through diagnosis, treatment and recovery."
When I meet with patients and their families, I can see how scared they are and how lost they are with this new diagnosis. It is a very difficult time, and it is a lot to learn about in a short period before their surgery, chemotherapy, labs, etc. With the navigation program, we have a multidisplinary team that works with the patient through every facet of their disease. As the Cancer Navigation Specialist, I help the patient understand the disease process and help alleviate any barriers within the health care system. Our model of care for cancer patients puts the patient at the center of decision making with navigation to assist them as they move through the cancer treatment continuum. This helps the patient and the family better understand their journey. The overall goal of our navigation program is to ensure seamless and coordinated care among the physicians, the diagnostic tests, and the cancer treatments, while offering education, support, and guidance to help patients and families cope with their challenges.
I follow patients for approximately a year after their diagnosis. For some patients, the scariest time is when they are done with their treatments, because there is a sense of "what is fighting my cancer now." With emotional support and continuing screenings, the anxiety lessens; that is why it is important to have a Patient Navigation Specialist to help during these sensitive times. With the program, we offer a Cancer Support Group along with a Survivorship Program.
As we look to the future, I know we are all hoping for a cure for cancer. But until that happens, I'm committed to growing CCH's Cancer Navigation Program to help many more patients through diagnosis and recovery.
For more information about the Navigating through Cancer you can contact CCH at (920) 623-2200 or call Cathy Directly at (920) 623-6434
Cancer Support Group 6-7 p.m. at the Columbus Public Library June 12 and August 14