Paid Advertisement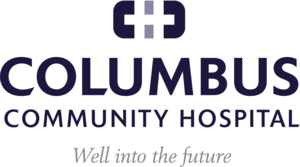 Columbus Community Hospital's campus is expanding with the addition of a new surgery center. The $18.6 million expansion will include a new surgery center, remodeling of the current registration, coffee shop, gift shop, medical imaging and clinic areas, and provide a "main street" connection to hospital services and clinics on the campus.
The two-story 35,000-square-foot addition will be built onto the southwest side of the hospital at 1515 Park Avenue. The construction and remodeling will be done in seven phases, with the first phase, the surgery center, to be completed in the spring of 2015. Remodeling of the medical imaging, gift shop, registration, coffee shop and clinic areas will begin in 2015, with tentative completion dates in the summer and fall of 2015.
"After hearing from our community and physician partners, we began the planning process for the new surgery center in order to meet space requirements for new technology, while increasing patient privacy and improving ease of navigation throughout our facility," said John Russell, President and CEO of Columbus Community Hospital.
Vogel Brothers Building Company is serving as the general contractor for the project, with Flad Architects as the architectural firm and KJWW as the engineering firm. Lending services are being provided by First Business Bank.
"This is a transformational time for Columbus Community Hospital," said Russell. "Because of the support from the communities we serve, we are growing in ways that didn't seem possible even 10 years ago. With the addition of Prairie Ridge Health Clinic in both Columbus and Beaver Dam, we are poised to become a hub of excellence for this entire area. Our CCH team and our community are ready for us to take things to the next level. And we couldn't be more excited to see what the future holds."