Dave Edwards considers himself a lifelong student of the art and science of photography. He views photography as the study of light, its quality, direction, and how it interacts with the subject. Dave uses his images to convey to the viewer his appreciation for the environment, to promote our national parks, and to encourage others to use photography in their daily lives. He knows by experience the higher quality the image, the more impact it achieves. Ansel Adams stated, "A photograph is usually looked at, but seldom looked into." Dave's goal is to create images that invite the viewer into the photograph.
Dave enjoys teaching photography by leading workshops, hosting field trips, and through discussions at a Lightcatchers Photography Club meeting where he and Beaver Dam Area Arts Association President Tom Helfert are founding members. He takes great pride in seeing fellow photography club members submit their work to contests or publications, and he challenges fellow photographers to convey meaning with every image. Ansel Adams stated, "A true photograph need not be explained, nor can it be contained in words." If asked to explain the purpose of a particular photograph, Dave responds by giving Gary Larson's The Far Side defense: "If I have to explain it to you, you wouldn't understand."
He typically photographs landscapes during the magic hours at sunrise and sunset when the winds are calmer, sunlight casts a warming hue, and long deep shadows create dramatic images. The challenge then becomes capturing his vision on the camera's sensor. Another passion of Dave's is hiking, particularly in national parks. Combining hiking and photography is a proven method of exploring and photographing the natural world.
The Horicon National Wildlife Refuge will be exhibiting Dave's work in October through mid-November of this year. He will also have a major exhibit at the Schauer Art Center in Hartford in the spring of 2013.
During his 28-year career with the Wisconsin Department of Natural Resources (WDNR), Dave photo-documented hundreds of pollution cases. He served as the WDNR's evidence photography instructor from 1993 until his retirement in 2008. Dave lives in Beaver Dam with his wife and trail companion Diane.
Arch within an Arch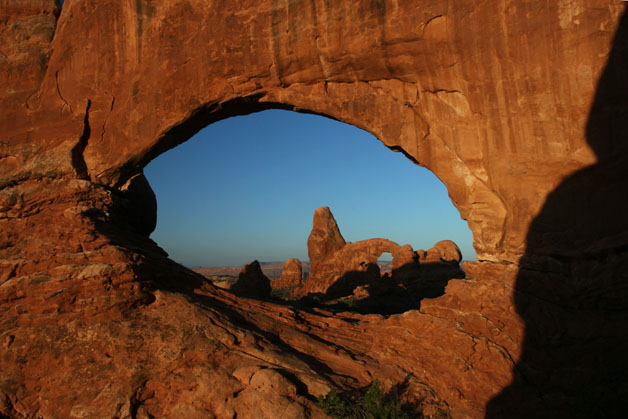 Turret Arch framed by Window Arch, Arches National Park, Utah
Entering Arches National Park is as close as one can get to landing on another planet. Wind and rain carved sandstone creates unworldly landscapes. A photographer needs to know if a particular arch is best photographed in the early morning or evening. Turret and Window arches are definitely morning arches. First light is a great time to be photographing Arches National Park. To experience that perfect light, the photographer must research weather conditions, sunrise times, travel times to the site, and setup times.
Peyto Lake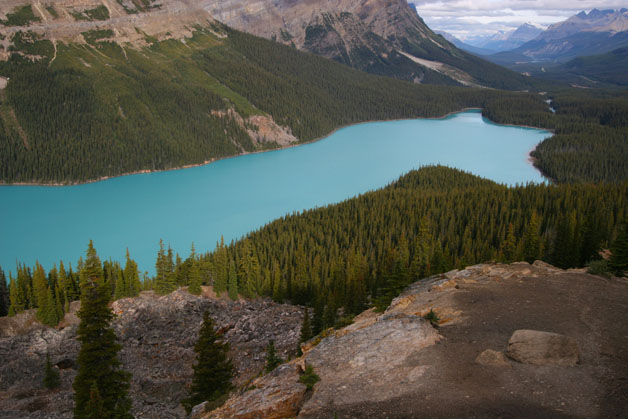 National Park, Alberta, Canada
Peyto Lake is a glacier-fed lake with significant amounts of glacier rock flour flowing into the lake during the summer months giving the lake a bright turquoise color. Banff National Park consists of 6,641 square kilometers. This is a place I hope to spend more time in the future.
Monarch of the Sonoran Desert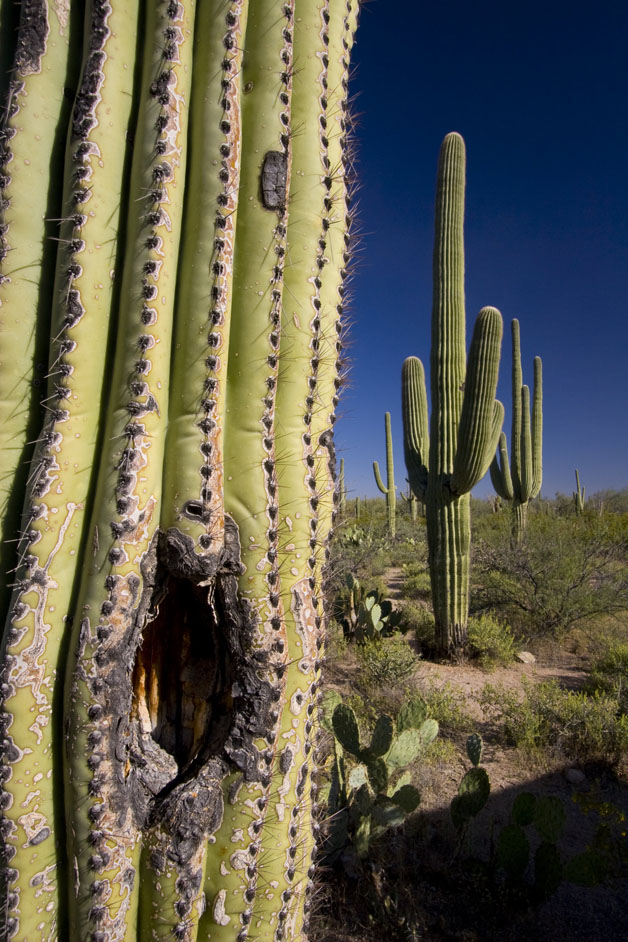 Saguaro Cactus, Saguaro National Park, Arizona
The saguaro cactus can reach 80 feet in height, weigh several thousand pounds, and live up to 200 years. The cactus grows only a couple inches a year for its first 8 years. Arms begin to appear at age 75. A trip to the Phoenix area is not complete without a visit to Saguaro National Park near Tucson. The first time I visited the park, it was classified as a national monument. The park was elevated to national park status in 1994.
Trail of the Mist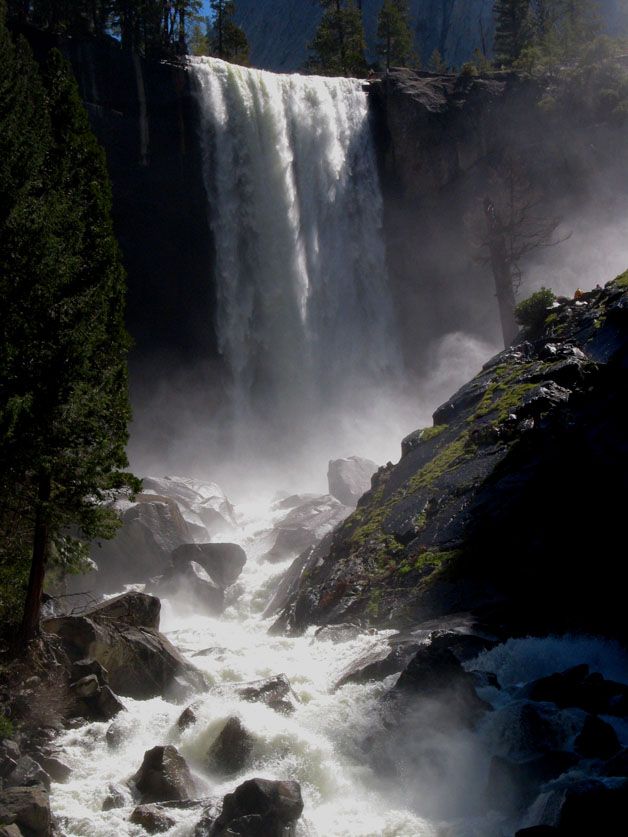 Yosemite National Park, California
Trail of the Mist is Yosemite's signature hike. Spring and early summer snow melt feeds Nevada Falls and Vernal Falls (pictured). Because of the large quantity of mist from the waterfalls, raingear is a must. A hike from the trailhead to the top of Nevada Falls is challenging due to slippery rocks and a significant change in elevation. To me, nothing compares to hiking in our national parks.