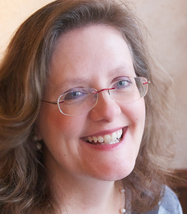 By: Karla Jensen
BDAAA – Beaver Dam, WI

Self control. It is what I needed in the presence of artist Judy Beyer moments after meeting in her home studio in Fox Lake. As if I had been plunged underwater in some surreal artist coral reef, I found myself submerged in a place far away, where everything felt polished, colorful and alive. Surrounded by her wall-to-wall ecosystem of watercolors, I stood in awe, awash with reverence for Judy's craft as a painter. Like a tourist on vacation wondering how much time and money to spend, I mentally inventoried how much space I had to spare on my walls at home. Then I considered how perturbed my husband would be if I spent the month's grocery budget on several of her choice works.

I should not have been surprised at what I found there, living and breathing and expanding in her studio. Lured there by the exceptional art Judy had already exhibited (in various shows and then showcased in the 2012 BDAAA Membership Exhibit as featured artist), I crept down to her studio to an amazing discovery not unlike one of those divers who have invested fortunes to witness colonies of reefs or exotic creatures in the ocean. The lapping water of a lifetime of art enticed me to enter that room full of dynamic lifelike canvases that encompassed 30 plus years of Judy's work. It kept me spellbound there like a fish on a hook for the remainder of the afternoon.
Judy has the kind of art studio Thomas Kinkade would covet. This exceptional space is sundrenched, functional and gallery-like in many ways. It is a stone's throw from a quaint inlet of Fox Lake, a place to run away. I could see where this artist started growing as a water colorist, then how she worked to build the sturdy foundation of technique and trial to develop her gifts. I could see the growth just as those marine biologists log the advancement of a reef, year after year, studying how it changes and grows.
I asked Judy the story of what she first sold. "I entered a watercolor of a rose in a show and didn't want to sell it, so I put a high price on it. " A friend said, "Judy – you just sold your painting!" She began exhibiting and selling at shows more often after that. "I don't paint specific subject matter or use colors that are in just to sell the paintings. I paint what I like," she added. The day I stopped by, this artist was busy contemplating a photo she had taken of fruits and vegetables, possibly for the "Bon Appétit" Food in Art Exhibit this fall at BDAAA. She would be transforming this into a watercolor in due time.
Judy pondered over originals I had never laid eyes on, along with photos of her work that had sold too quickly to exhibit locally. I could see where ideas germinated and took form. I felt the first strokes of the dampened brush, where she toiled, and where she added the finishing touches on work she could be proud of. I could feel the commingling of colors and how thirsty her paper and canvases were for her loving strokes. I wanted to stay in this cushion of creativity because it is not only a sweet spot for the artist, but a divine place to be for the one appreciating the art.
"When working with watercolor, many artists get bogged down a little more than half way through a painting," said Judy. "They are not sure the painting is going in the direction they had envisioned it, giving you the feeling of wanting to throw it out. An option then is to go with the flow and re- channel your thinking to make it work. But I don't throw away work. Anything can be refined."
Judy Beyer has served first as a member and then at the helm of the exhibit committee for many years at the Beaver Dam Area Arts Association. Although I knew Judy to be creative, thorough and hardworking, with an eye for design, I learned more than I ever could have from me just seeing her on my territory. I needed to see her on her home turf and witness how the tide of her own productivity ebbs and flows.
I quickly gained these insights: Judy Beyer is an organized file cabinet of ideas, and not just organized like my somewhat orderly bookshelf, but Library of Congress organized. She has meticulously documented each of her pieces, companion photos with creation dates and knows like those librarians where everything is located if anyone ever asks. She has synchronized her time and talents with practice, and has been swimming with the big fish for some time. She touts solo exhibits at the Open Door Gallery in Whitefish Bay, Wisconsin, and was featured at the Emilie A. Gruppe Gallery in Underhill, Vermont, along with dozens of exhibits in Wisconsin with other artists.
Beyer's outlook resembles an underwater camera lens, able to find exotic perspectives from any angle. With water especially within her reach, she can create something memorable and masterful from the colors at her disposal, her technique, talent and intuition. She is the Clint Eastwood (producer, director, actor) of our organization able to multitask in all art-related duties from developing optimum composition to drawing, painting, matting and framing. Most alluring of all, she can design an exhibit space like nobody's business. She is not just detail-oriented either, she is crime scene investigator detailed, while being smart, thorough and inspired.
Judy's art bio and her personal bio read like a ship's complex travel log. She and husband Al are internationally savvy, having lived and worked in Indonesia during the 80s. Al worked for Chevron and Judy enjoyed the adventure and camaraderie of getting to know other families who lived within the Chevron compound. She could travel, take classes, feed her growing art passions, and dedicate time to her two young sons, Scott and Todd, who are now grown. She shares her artwork lovingly with her kids and grandchildren and I am sure they could not be more thrilled.
Most recently, Al and Judy enjoyed their global travels to Europe, and in 2012, Beyer shared a travelogue of her art tour of Italy during BDAAA's annual meeting. Since returning to live in Fox Lake 14 years ago, they have continued their travels, and with it, her love for art and artistic expression has grown. Her long list of national exhibits and training is a passport teeming with stamps worthy of an experienced artist, full of awards and memberships. Judy belongs to the Transparent Watercolor Society of America, Wisconsin Watercolor Society, League of Milwaukee Artists, Wisconsin Regional Artists Association, Museum of Fine Arts in West Bend, Plymouth Arts Center and BDAAA. We are honored to have her in our midst.
Frankly, I would wallpaper my entire home with Judy Beyer's work. It is that beautiful. Even her drawers full of castoffs I found to be artistically superior to lots of artwork with high price tags in galleries across Wisconsin and beyond. Had she turned her back for a moment, I would have dumpster dived my way out her studio, arms full, through the kitchen and right out her front door. Since she didn't, I will have to return to purchase my favorites. You should visit her studio as well. Her work is rhythmic, buoyant, vibrant – much like that underwater ambiance that met me at her door.